Big funding for Ice Dundee from sportscotland
---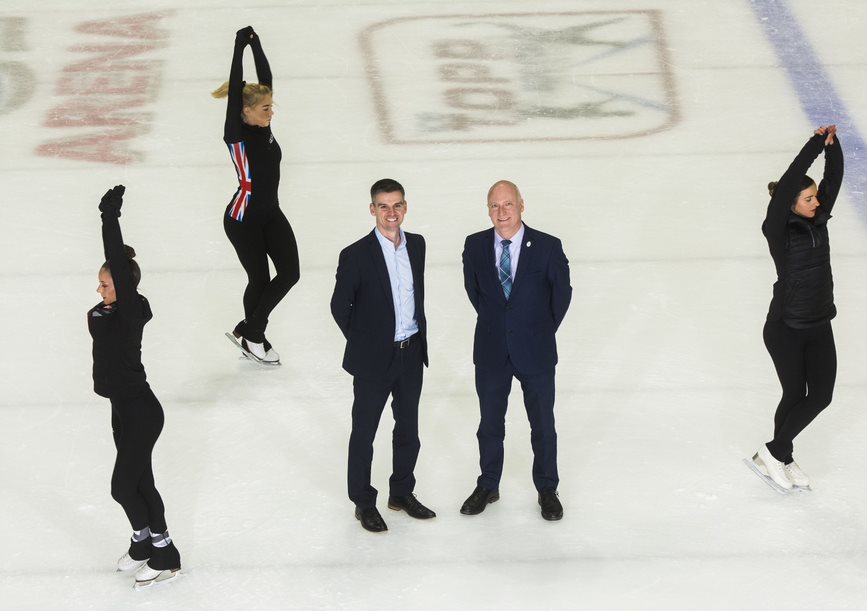 Ice Dundee is delighted to receive £30,000 as part of sportscotland's direct club investment scheme, supporting local community clubs.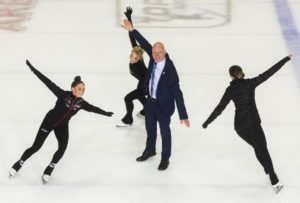 Joe FitzPatrick, Dundee City West MSP and Scottish sport minister, visited Ice Dundee and was impressed by the top skaters showing of their skills. He said: "The clubs receiving funding have demonstrated their commitment to providing access to sport for people of all ages and abilities in Dundee and I look forward to seeing the impact their projects will have in the next few years."
The funding will help Ice Dundee on the journey of becoming an elite training centre for skaters and coaches by building relationships with local experts such as physiotherapists, psychologists, nutritionists etc.
Simon Briggs, one of the two Head Coaches at Ice Dundee said: "This will help us build stronger infrastructure to support the growth and development of our extremely talented young athletes. We see this as a partnership that will deliver value for our skaters well beyond the financial elements".
Robbie Stewart sportscotland lead manager, said: "The clubs receiving investment today have all demonstrated a real commitment to delivering more and better opportunities for people in their local areas to participate and excel in their chosen sports".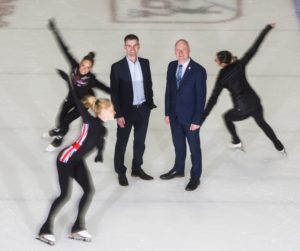 Picture credits: Alan Richardson Pix-AR.co.uk Sportscotland Dundee Ice arena