Dundee skaters showing off their talent in Cambridge
---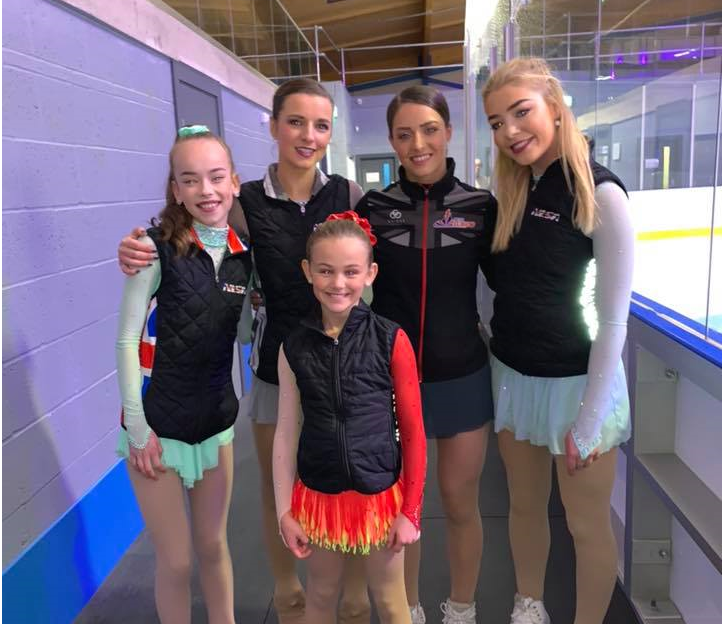 Five Dundee local skaters were invited to skate at the opening gala of a brand new ice rink down in Cambridge, England on Sunday 29th September.
Natasha McKay, current and three time British Champion, lead the team followed by former British Champions Danielle Harrison and Karly Robertson. Dundee also sent two of the up and coming stars to show off their talent, Emily Thomson and Lucy Hay.
The gala was performed in front of a full house and the crowd was taken away by the beautiful performances of our Dundee skaters. The level of Dundee's Elite skaters is enormous, and the combination of their technical skills and music interpretation puts them on top of Britain and internationally. Being invited to the gala was a great honour for the Dundee skaters and shows that Dundee is the place in the UK that produces figure skating champions. It was also a great practice run for the skaters, who are in the middle of their international season and will represent Dundee at the British Championships in Sheffield, 25th November – 1st December, fighting for securing a spot at the European and World Championships.
Showcasing the young talent Dundee holds were Emily Thomson (10) and Lucy Hay (14). Lucy is already a silver medallist at the British Championships in her category and Emily is definitely stepping up her game, inspired by the Elite Dundee skaters. They both performed superbly and weren't overawed by the champion names they were skating alongside. It is a great experience for them and makes them want to work even harder to get to where there Dundee idols are.
You can read more about the gala on the British Ice Skating Website