European Championships 2019
---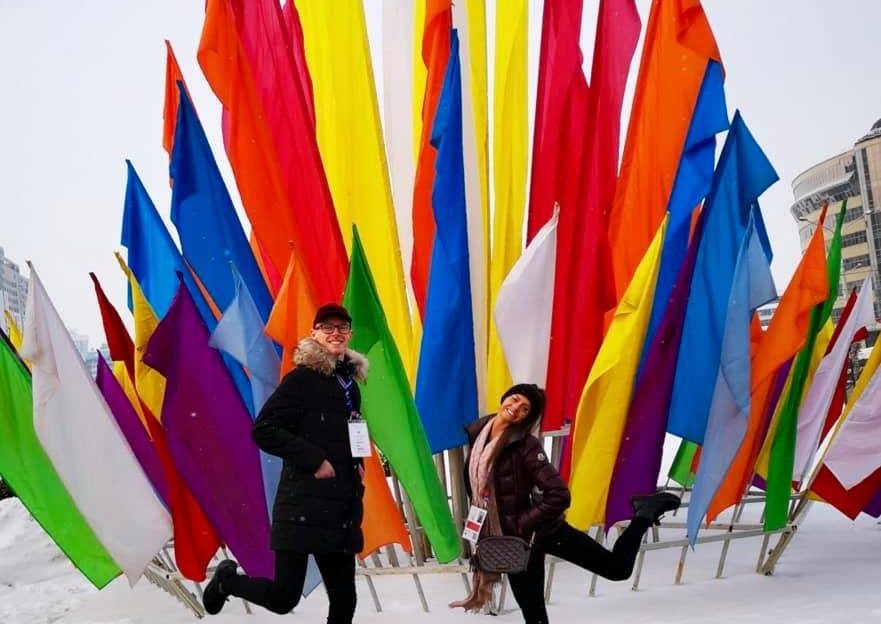 European Championships 21st – 27th January
Very successful European Championships for Ice Dundee skaters Natasha McKay and Conor Stakelum.
Natasha McKay, 3 times British Ladies Champion competed in her third European Championships in Minsk, Belarus. The competitor field was fierce – 36 ladies from 28 nations.
Natasha's beautifully performed programme to the "Song for the Little Sparrow Overture" by Abel Korzeniowski earned her a score of 48.20 points, placing her 22nd in the competition. Her program included a triple Salchow + double Toeloop combination receiving positive GOE (Grade of execution), as well as three Level 4 spins and a step sequence with high positive GOE's across the board. Natasha's program, choreographed by world renowned choreographer Benoit Richaud, received the 17th highest programme components of the competition. With her solid skate Natasha secured a spot in the European Championship Ladies final of the best 24 skaters.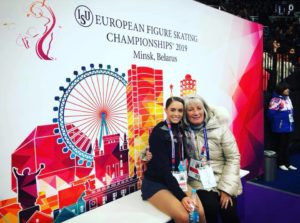 Natasha skated her Free Program to the music of Rondo Capriccioso by Saint-Saens, choreographed by Andrew Smith. Her performance earned her a score of 91.88 points putting her into 19th place, with the 17th highest programme components. Her program included two triple Salchows, one in combination, one triple Loop as well as two double Axels. She had a solid skate with some technical errors, but overall a great showing with high programme components. Overall, she moved up two places from the Short program and ended the competition in 20th place, with a total combined score of 140.08 points.
Conor Stakelum, 5 time Irish champion, competed in his second European Championships against 37 men from 27 different countries.
Conor skated his Short program to the music of Clair de Lune by Claude Debussy, choreographed by Andrew Smith. He opened his program with a triple Loop, followed by a stunning triple Toeloop-triple Toeloop combination, earning him positive GOE (Grade of execution) across the board. He also included a double Axel later on in the program and his well performed step sequence received positive GOE. His solid and well executed program earned him a score of 55.03 points, which is a new PB for Conor, scored at one of the hardest competitions in the season.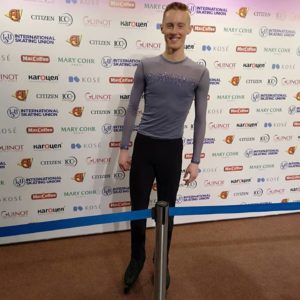 We are very proud of Natasha and Conor, who are back at training in Dundee, working hard for their next events.