Gold medal and great performances in Zagreb
---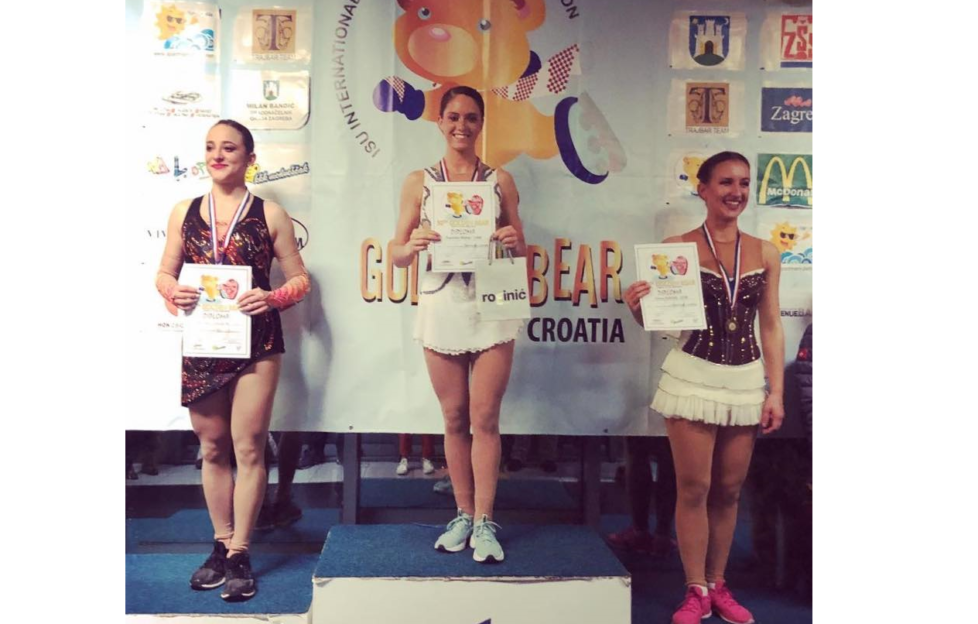 Ice Dundee skaters at the Golden Bear Trophy 2018 – 25/10/2018 – 28/10/2018
It has been a busy week for Natasha McKay, Danielle Harrison and Anastasia Vaipan – Law at the Golden Bear Trophy in Zagreb, Croatia. Tash and Danni competed in the Senior Ladies category and Ana in the Junior Ladies event.
Junior Ladies 
Ana was up against 38 Junior Ladies. In the Short Program she scored 45.06 points putting her in 12th place. With a great Free Program and a score of 83.04 points, and a combined total of 128.10 points, she managed to pull up one place and finished the competition in the great 11th place.
Senior Ladies 
In the Senior ladies category Tash and Danni impressed with great performances.
Danni's score of  49.62 points in the Short Program placed her 11th out of 24. She skated a great Free Program placing her 5th with a score of 94.63 points. Overall she managed to pull up 6 places from the Short Program and finished the competition in 7th place with a combined total score of 144.25 points.
Tash was sitting in third place going into the Free Program with a score of 53.05 points. With a flawless performance, scoring her 103.20 points and a combined total of 156.25 points she claimed the top spot and brought home a gold medal.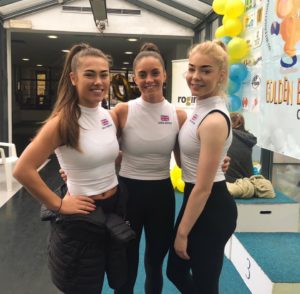 Well done to all ladies !!!