2019 World Championships
---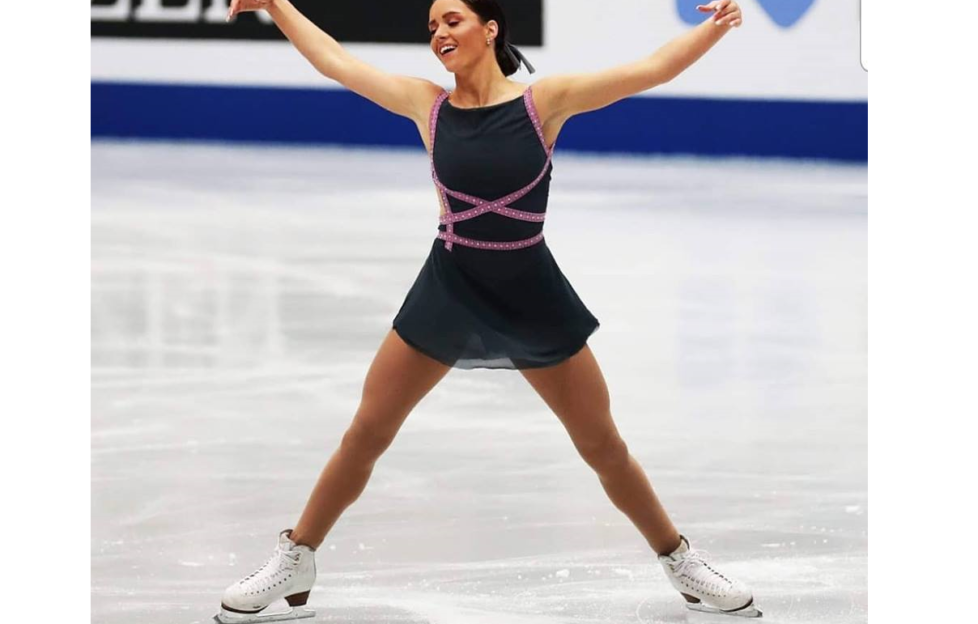 Natasha McKay competing at the 2019 World Championships 18/03/2019 – 24/03/2019
What a successful week it has been in Japan for Ice Dundee skater Natasha McKay competing at her 3rd World Championships.
Short Program
It was a tough competition with 40 skaters from 32 different nations competing for top spots. The goal was clear – reaching the final of the top 24 skaters. Natasha was well prepared going into this Championships, working hard at each training session, never giving up and always going that extra mile.
She skated a flawless Short Program scoring a new personal best score of 56.40 points in the hardest event of the season, placing her 21st and easily putting her through to the final. Her program included a triple Loop combination with a double Toeloop, a triple Salchow and a double Axel, all receiving positive GEO. All of Natasha's spins and her step received the highest difficulty level, level 4 with positive execution marks. Natasha's beautifully executed program also earned her the 17th highest program components in the field.
After the Short Program Natasha said: "I was delighted with my performance today and felt very comfortable out on the ice but to score a PB as well was great! I had in my mind when I came to Japan that I could qualify and although the quality of ladies skating today was so high and the qualification score was up by five points from last year, I managed to make it and qualify for the finals."
Video of Natasha's Short Program  
Newspaper coverage: Evening Telegraph; The Scotsman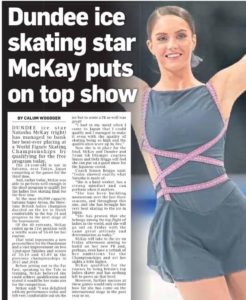 Free Program 
The goal for the World Championships was clearly set – reaching the final. Natasha managed to exceed those expectations by sitting in 21st place going into the Free Program. Her beautifully performed Free Program included two triple Loops, one in combination with a double Toeloop, one double Axel and also two triple Salchows, again one in combination with a double Toeloop. All of her spins received level 4 and positive GOE.  Natasha earned 95.16 points for her Free Skate and with a combined total of 151.56 points she finished her 3rd World Championships in the great 21st place.
Natasha and her whole coaching team are very proud. Simon Briggs said: "She is a hard worker, has a strong mindset and can perform when it matters. She has been building momentum over the last three seasons, and throughout this one, and she has brought her very best skating to the ice in Japan."
Video of Natasha's Free Program
World Championships moments