European Figure Skating Championships
---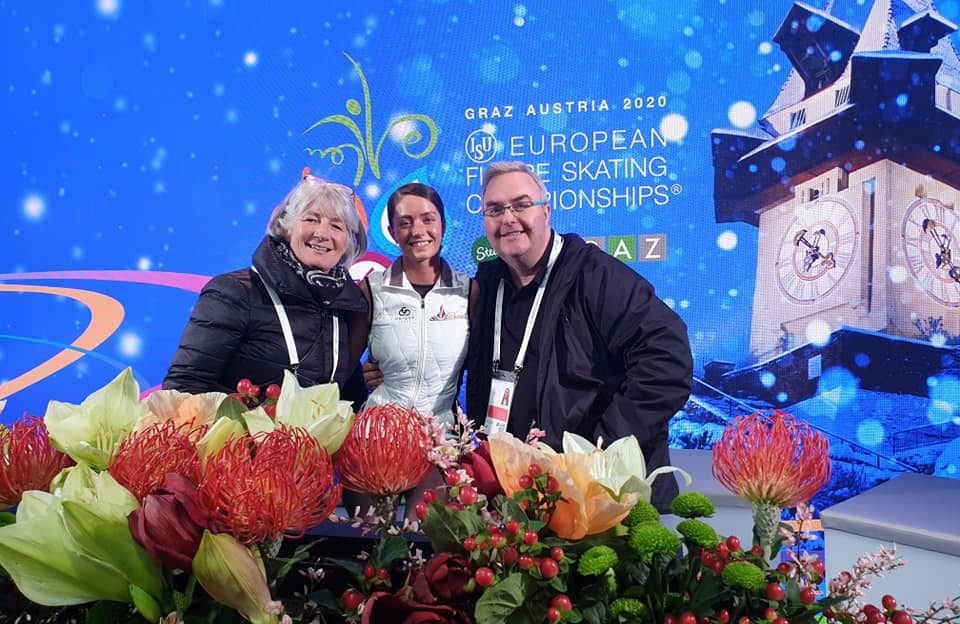 Ice Dundee skaters Natasha McKay and Conor Stakelum competed at the European Figure Skating Championship in Graz, Austria from 20th January – 26th January 2020
Senior Ladies
Natasha McKay, four time British Champion competed in the Senior Ladies category against 37 skaters from 27 nations.
Short Program
Natasha opened up her program with a smashing triple Loop double Toeloop combination followed by a great triple Salchow. After taking a fall on her double Axel she recovered quickly and delivered the rest of her program flawlessly. She earned the 14th best programme components rewarding her artistry. With a total score of 52.47 points she managed to qualify for the Free Program and was lying in 23rd place
Free Program
Natasha's program included some superb elements and some mistakes on her jumping elements. She executed a triple Salchow, triple Loop double Toeloop combination and a triple Salchow double Toeloop combination. She again earned a high artistic mark (18th highest) and held her place from the Short Program. She finished the competition in 23rd place with 142.14 points.
The ice seemed extra slippery for the Ladies Free Skate at these Championships, as not only Natasha had some problems staying on her feet but almost all skaters had at least one fall in their program, many even multiple.
The Russian trio who was leading after the Short Program skated in a league of their own. With their young age of only between 15-16 they impressed the audience with Quad jumps, which we don't often see in the Ladies event. However, they also showed some nerves and each of them fell once or twice in their program.
Alena Kostornaia was able to defended her lead from the Short Program and won the competition with 240.81 points in front of her teammate Anna Shcherbakova (237.76) and Alexandra Trusova (225.34).
Senior Men
Conor Stakelum represented his country for the third time at European Championships and is the first Irish men to do so. He had some errors on his triple Loop and his triple Toeloop triple Toeloop combination. His program to Game of Thrones was loved by the audience and he showed some creative positions in his spins and his step sequence earned good GOE (Grade of execution).
GB skater Peter James Hallam delivered a solid performance earning 64.17 points. He finished in 27th place missing out on a spot in the Free Skate by only 1.04 points
Well done !!!